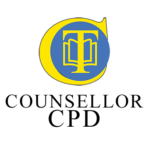 Failed login? Click the button below.
Login for:
Qualified CPD Library Member
Online and Telephone Counselling Course Member
Supervision Course Member
Forgot Your Password - Get an email reminder
Need Login Support?
If you experience a login error
email support@counsellingtutor.com
To access the CPD library (including the presentations listed below) membership is required.
Take a look at what the CPD library can do for your professional practice, bringing your learning to your device, when ever you want or need it.
Counsellor CPD has been awarded the first-ever "Trusted Resource" recognition from the National Counselling Society (NCS).